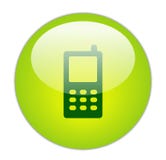 WhatsApp +57 3013622775 info@daviducros.com
Carruajes Coches guiados por caballos
Cartagena de Indias
Servicio de contrato exclusivo para tour turistico, evento social, boda o (corporativo por horas y número de vehículos)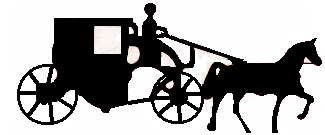 Carriages Horse-guided cars Cartagena de Indias
Exclusive contract service for Tourist Tour, Social Event, Wedding or (Corporate by hours and number of vehicles)
Hay 2 tipos de Carruajes

Tradicional Rojo tipo colonial más pequeño e intímo
There are 2 types of Carriages
Traditional Red colonial type smaller and more intimate
Carruaje Negro, es más grande e imponente
Black carriage, is bigger and imposing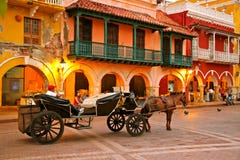 Solo pueden transitar dentro del centro histórico y Avenida Santander

no pueden ingresar al sector turisrico de Bocagrande, Laguito y Castillogrande
They can only transit within the historic center and Santander Avenue
cannot enter the tourist sector of Bocagrande, Laguito and Castillogrande
HISTORIA DE LOS COCHES CARRUAJES EN VARTAGENA DE INDIAS
La tradición de pasear en coches por Cartagena data de épocas coloniales, cuando los señores de los señores utilizaban para su uso personal y relieve social este tipo de transporte de lujo. Estos carruajes conocidos en el mundo con el nombre de carrozas, victorias, calandrias, en Cartagena sencillamente coches, evolucionaron en las exigencias del turista, hasta convertirse en un patrimonio para la ciudad, creando sentido de pertenencia e inspirando a los grandes compositores, que en odas de alegría cantaron a Cartagena de Indias recorriendo en un coche sus callejones coloniales, el hoy famoso artista Jesús David Quintana recogió en sus versos líricos la esencia misma de la sensación de dar un paseo en coche por Cartagena, cuando dice: un cochero chambaculero nos llevará, entre balcones, calles rincones de tu vida colonial, es aquí precisamente aquí, en esta urbe encantada donde a la luz tenue de un farol ancestral, el beso del enamorado en un paseo en coche lleva a la felicidad y la dicha se apodera de tu alma cuando un cartagenero te grita que vivan los novios, viva la alegría de estar en Cartagena.
Los coches de Cartagena comenzaron a prestar servicios turísticos a principios del siglo XX, cuando el tráfico vehicular hizo su ingreso al sector amurallado, perdiendo el entorno colonial ese romanticismo que lo caracteriza, pero un día, un turista alquiló un coche de propiedad de juan Ríos Vásquez (pionero del paseo en coche) que se lo había regalado doña Soledad Román, esposa del presidente de Colombia Rafael Núñez, y recorrió con placer infinito el entorno colonial, escuchando del auriga las viejas historias de la ciudad vieja, y fue así como el coche cada día fue más solicitado para recorridos turísticos, lo que impulsó este tipo de servicios al crecimiento y organización de este gremio. Hoy por hoy los pértigas están altamente capacitados para que el turista y el nativo que utilice este medio de transporte turístico, conozcan no solo el paisaje arquitectónico de la ciudad, sino también la historia de Cartagena, que escucharla paseando en un coche parece un cuento mitológico, y si no me crees: ven y lo contamos.
En Cartagena de Indias existen dos calles que hacen alusión a los coches: calle Cochera del Hobo y calle Cochera del Gobernador. Según cronistas de la época, eran los lugares donde se guardaban los coches del señor Hobo y del señor gobernador, esto sustenta la teoría que en Cartagena de Indias, desde la época colonial, los señores con poder tenían coche para su uso personal o para homenajear con un paseo en coche a los visitantes ilustres.
Otros personajes de renombre mundial, que por visitar Cartagena hacen parte de nuestra historia contemporánea, al igual que los ilustres de la época de la colonia, recorrieron la ciudad en un inolvidable paseo en coche: Yasser Arafat, Nelson Mandela, Gabriel García Márquez, Fidel Castro, Susana Caldas (Señorita Colombia), Julio Iglesias, Maelo Ruíz. Espero que algún día tu nombre también aparezca como un feliz turista que visitó Cartagena y nos dejó una sonrisa o una foto estando paseando en un coche por las callejuelas encantadas de Cartagena de Indias.
En la actualidad, los coches y los aurigas hacen parte del acervo cultural de nuestra ciudad, y en una u otra forma han contribuido a la formación de otra forma de ver y conocer a Cartagena, generando espacios en el campo laboral y contribuyendo al desarrollo integral del manejo turístico. Esto permitió que en el año 2010-2011 se le otorgara al paseo en coche como el mejor tour de la ciudad, por parte de las líneas de barcos cruceros que visitan Cartagena.
El ínclito, preclaro e ilustre historiador y filólogo cartagenero Eduardo Lemaitre expresó en la realidad del alma: creo firmemente que los coches de Cartagena forman parte del patrimonio inmaterial de nuestro país, y es la más noble expresión de su uso y costumbre, la que le dan al Corralito de Piedra. Al parafrasearlo diré: que un paseo en coche es enaltecer a la ciudad, es gozar de la vida y ante todo, salvaguardar la costumbre de la ciudad, que aunque es nuestra a todos nos pertenece. Cartagena carbe com
HISTORY OF CARRIAGES WITH HORSES IN CARTAGENA DE INDIAS
The tradition of driving in cars in Cartagena dates back to colonial times, when the lords of the lords used this type of luxury transportation for personal use and social relief. These carriages known in the world with the name of floats, victories, calenders, in Cartagena simply cars, evolved in the requirements of the tourist, until becoming a heritage for the city, creating a sense of belonging and inspiring the great composers, who in Odes of joy sang to Cartagena de Indias traveling in a car through its colonial alleys, the famous artist Jesús David Quintana, in his lyric verses, picked up the very essence of the sensation of taking a car ride through Cartagena, when he says: a chambaculero coachman It will take, between balconies, streets corners of your colonial life, it is here precisely here, in this enchanted city where in the dim light of an ancestral lantern, the kiss of the lover in a car ride leads to happiness and happiness takes hold of your soul when a Cartagena shouts to you that the couple live, live the joy of being in Cartagena.
Cartagena cars began to provide tourist services at the beginning of the 20th century, when vehicular traffic made its entrance to the walled sector, losing the colonial environment that characterizes it, but one day, a tourist rented a car owned by Juan Ríos Vásquez (pioneer of the car ride) that Dona Soledad Román, wife of Colombian President Rafael Núñez, had given him to him, and traveled the colonial environment with infinite pleasure, listening to the old stories of the old city from the charioteer, and that was how the Every day car was more requested for tourist tours, which drove this type of services to the growth and organization of this guild. Today the poles are highly trained so that the tourist and the native who uses this means of tourist transport, know not only the architectural landscape of the city, but also the history of Cartagena, that listening to it while riding in a car looks like a mythological tale , and if you don't believe me: come and tell it.
In Cartagena de Indias there are two streets that refer to cars: Calle Cochera del Hobo and Calle Cochera del Gobernador. According to chroniclers of the time, they were the places where Mr. Hobo and Mr. Governor's cars were kept, this supports the theory that in Cartagena de Indias, since colonial times, the lords with power had a car for personal use or to honor with a car ride to illustrious visitors.
Other world-renowned characters, who visit Cartagena are part of our contemporary history, as well as the illustrious colonial era, toured the city on an unforgettable car ride: Yasser Arafat, Nelson Mandela, Gabriel García Márquez, Fidel Castro, Susana Caldas (Miss Colombia), Julio Iglesias, Maelo Ruíz. I hope that one day your name will also appear as a happy tourist who visited Cartagena and left us a smile or a photo while riding in a car through the enchanted streets of Cartagena de Indias.
At present, cars and charioteers are part of the cultural heritage of our city, and in one way or another they have contributed to the formation of another way of seeing and knowing Cartagena, generating spaces in the labor field and contributing to the integral development of tourist management. This allowed that in the year 2010-2011 the car ride would be awarded as the best tour of the city, by the cruise ship lines that visit Cartagena.
The illustrious, preclear and illustrious historian and philologist from Cartagena Eduardo Lemaitre expressed in the reality of the soul: I firmly believe that Cartagena cars are part of the intangible heritage of our country, and it is the noblest expression of its use and custom, which They give the Corralito de Piedra. When I paraphrase it, I will say: that a car ride is to exalt the city, it is to enjoy life and, above all, to safeguard the custom of the city, which although ours belongs to all of us. Cartagena carbe com
El 19 de octubre de 1899 es una fecha central en la historia colombiana: ese día rodó por las calles de Medellín el primer automóvil que hubo en el país. Horas después estalló la Guerra de los Mil Días. Uno de los nombres ligados al empuje que ha caracterizado a los paisas es el de Carlos Coroliano Amador Fernández (Medellín, 1835 – octubre 13 de 1919) el hombre que llevó a la capital de Antioquia, procedente de Francia, el primer carro que rodó por las tierras colombianas.

El curioso artefacto de color rojo se estrenó el domingo 19 de octubre de 1899. Era un último modelo de la marca francesa Dion Bouton, de combustión por gasolina e iniciación con manivela, arranque por cadenas que lo movían a jalones y se varaba a trechos. Tenía capacidad para 3 personas (la gente decía que era para cinco: tres encima y dos empujando) y su velocidad máxima era de 25 kilómetros por hora.

La crónica de Hernando Guzmán Paniagua recuerda que "ese domingo a la salida de la misa de 12, la gente corrió, los caballos se desbocaron y el cura echó bendiciones, cuando Coriolano pasó frente a la iglesia de La Candelaria en el coche conducido por un chofer francés de apellido Tissnés, quien importó el carro con 7 galones de combustible. Horas después estalló en Medellín la Guerra de los Mil Días y entonces la gente dijo: El caballo del Demonio trajo la guerra".
October 19, 1899 is a central date in Colombian history: that day the first car in the country rolled on the streets of Medellin. Hours later, the Thousand Days War broke out. One of the names linked to the push that has characterized the paisas is that of Carlos Coroliano Amador Fernández (Medellín, 1835 - October 13, 1919), the man who took to the capital of Antioquia, from France, the first car that rolled by Colombian lands.
The curious red artifact premiered on Sunday, October 19, 1899. It was a last model of the French brand Dion Bouton, of combustion by gasoline and crank initiation, start by chains that moved it to milestones and stranded. It had capacity for 3 people (people said it was for five: three on top and two pushing) and its maximum speed was 25 kilometers per hour.
The chronicle of Hernando Guzmán Paniagua recalls that "that Sunday at the end of the Mass of 12, people ran, the horses ripped and the priest cast blessings, when Coriolano passed in front of the church of La Candelaria in the car driven by a French driver named Tissnés, who imported the car with 7 gallons of fuel. Hours later, the Thousand Day War broke out in Medellín and then the people said: The Demon's horse brought the war. "
Una historia sobre ruedas La Bogotá de 1903 recibió desbaratado el segundo automóvil que conoció el país. Rearmado fue exhibido por primera vez a la cabeza de un desfile con visos de carnaval. El reluciente Cadillac último modelo, hecho en Usa , fue importado por Ernesto Duperly, un aficionado a los automotores que por aquel entonces llevaban poco más de una década causando sensación en el mundo. El desfile multitudinario se hizo desde la estación de la Sabana hasta las calles céntricas de la Santafé de Bogotá, y el moderno vehículo mereció a lo largo del recorrido los aplausos y las miradas de los curiosos. Empero, no fue ese el primer automóvil que tocó tierra colombiana. Las investigaciones hechas por los aficionados de autos en Colombia, señalan que fue Medellín a donde fue a parar el De Dion Bouton, un elegente carro francés. El rico y famoso antioqueño Juan de Dios Amador importó de Francia el flamante vehículo, con chofer uniformado a bordo y el equipamento para lucirlo al mejor estilo europeo. El carro tenía un motor novedoso que le permitía desplazarse a la gran velocidad de 50 kilómetros por hora y una sombrilla para la protección de los pasajeros. En ese entonces, Medellín tenía carro pero no tenía talleres. Y la delicada estructura del aparato no soportó mucho tiempo los rigores del terreno. Entonces el vehículo se varó y el chofer a Francia regresó. Presidente motorizado Ernesto Duperly fue la persona encargada de traer el tercer vehículo al país, esta vez para el disfrute de quien por esa época era arzobispo de Bogotá. Momentos después el mismo Duperly, trajo a Colombia el cuarto automóvil, que fue a la vez, el primer auto presidencial. Con la adquisición, el presidente Rafael Reyes se convirtió en el primer mandatario con carro propio. Se trataba de un Fiat descubierto, de gran tamaño y a cuyo volante el mandatario inauguró la carretera a Santa Rosa de Osos (Boyacá), su tierra natal. El automóvil llegó al pueblo, pero nunca regresó porque la incipiente carretera, quiza la primera intermunicipal en el país, acabó con los resortes del carro. Un Cadillac importado poco después fue el segundo carro del Jefe de Estado con el que se registró en las calles del centro de Bogotá el primer accidente de tránsito de que se tenga historia. La vítima un hombre que no logró eludir un brusco viraje del carro, estuvo a punto de morir aplastado cuando el chofer predió el control del vehículo y fue a estrellarse contra la fachada de una casona. Por ese entonces, como hoy, la gasolina era importada. Llegaba de los Estados Unidos en cubos de lata, los mismos que se colgaban al carro para realizar viajes largos y suplir las faltas de gasolineras. Finos y de combate Pasada la primera guerra mundial, se incrementó la importación de vehículos y abundaron los herreros que cambiaron de oficio y se volvieron mecánicos y distribuidores de repuestos e insumos, es decir, nacieron las primeras servitecas Llegaron carros finos, como el Cadillac, el Marmon, el Locomobile y el alemán Stutz, y también de combate, como el Ford Tres Patadas, el Chevrolet y el Packard. Con autos de esta última marca se creó la que posiblemente fue la primera empresa de taxis. Se llamó Taxitax y la fundó Antonio Puerto, uno de los más afamados distribuidores de vehículos entre los años 20 y 30. Los carros han revolucionado la era industrial y automotriz. En más de un siglo de vida han nacido modelos y estilos para todos los gustos. El futuro es prometedor. EL TIEMPO
A story on wheels The Bogotá of 1903 received the second car that knew the country broken. Rearming was exhibited for the first time at the head of a parade with carnival visos. The gleaming Cadillac latest model, made in Usa, was imported by Ernesto Duperly, a car enthusiast who at that time had been a little more than a decade causing a sensation in the world. The massive parade was made from the Sabana station to the central streets of the Santafé de Bogotá, and the modern vehicle deserved along the route the applause and the looks of the curious. However, that was not the first car that touched Colombian land. Investigations made by car enthusiasts in Colombia indicate that it was Medellín where De Dion Bouton, an elegent French car, stopped. The rich and famous Antioquia Juan de Dios Amador imported the brand new vehicle from France, with a uniformed driver on board and the equipment to wear it in the best European style. The car had a new engine that allowed it to travel at the great speed of 50 kilometers per hour and an umbrella for the protection of passengers. At that time, Medellín had a car but had no workshops. And the delicate structure of the device did not withstand the rigors of the ground for a long time. Then the vehicle was varied and the driver to France returned. Motorized President Ernesto Duperly was the person in charge of bringing the third vehicle to the country, this time for the enjoyment of who at that time was archbishop of Bogotá. Moments later, Duperly himself brought the fourth car to Colombia, which was also the first presidential car. With the acquisition, President Rafael Reyes became the first president with his own car. It was a discovered Fiat, large and at whose wheel the president inaugurated the road to Santa Rosa de Osos (Boyacá), his homeland. The car arrived in town, but never returned because the incipient road, perhaps the first intermunicipal in the country, ended the car springs. An imported Cadillac shortly afterwards was the second car of the Head of State with which the first traffic accident that has a history was recorded in the streets of downtown Bogotá. The victim, a man who failed to avoid a sharp turn of the car, was about to die crushed when the driver preached control of the vehicle and went crashing into the facade of a house. At that time, like today, gasoline was imported. It arrived from the United States in tin pails, the same ones that were hung to the car to make long trips and to replace the faults of gas stations. Fine and combat After the First World War, the importation of vehicles increased and smiths abounded, which changed their jobs and became mechanics and distributors of spare parts and supplies, that is, the first servitecas were born. Fine cars arrived, such as the Cadillac, the Marmon, the Locomobile and the German Stutz, and also of combat, like the Ford Three Kicks, the Chevrolet and the Packard. With cars of the latter brand, what was possibly the first taxi company was created. It was called Taxitax and was founded by Antonio Puerto, one of the most famous dealers of vehicles between the 20s and 30s. Cars have revolutionized the industrial and automotive era. In more than a century of life models and styles have been born for all tastes. The future is promising.
Fototeca Histórica Cartagena.

Plaza de los Coches 1.925 Fotografía desde el Portal de los Dulces * Cars Square 1,925 Photography from the Portal of Sweets

Casas existieron hasta el dia 9 de abril de 1.948 * Houses existed until April 9, 1948

Recordando nuestra boda!

Remembering our wedding!
Cómo reservar un carruaje:
How to book a carriage:
Indicarnos su interés en un carruaje.

Su nombre:

Email:

Cel Wapp:

Fecha del servicio:

Número de personas ( )

indicar (x):

Boda ( )

Corporativo ( )

Plan Turistico ( )

Su Alojamiento o estadía es dónde ?:

Desea

Carruaje(s) Rojo(s) Tradicional(es) - ( )

Negro(s) - ( )
Importante:

Personas o grupo alojados en Bocagrande, Laguito, Castiollogrando o fuera del perimetro urbano del centro historico deven coordinar directamente o a través
Indicate your interest in a carriage.
Your name:
E-mail:
Cell Wapp:
Date of service:
Number of people ( )
indicate (x):
Wedding ( )
Corporate ( )
Tourist Plan ( )
Your accommodation or stay is where:
Want:
Traditional Red Carriage (s) - ( )
Black (s) - ( )
Important.
People or group staying in Bocagrande, Laguito, Castiollogrando or outside the urban perimeter of the historic center must coordinate directly or through
our transfer to the entrance of the second entrance of the parking lot of the Marina park in front of the Pegasos Pier, there will be the carriage (s)
waiting for them, to start from that point the tour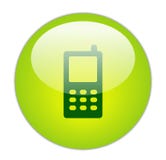 WhatsApp +57 3013622775
Facebook Fiesta Fin de A�o Cartagena 2019 - 2020 http://daviducros.com/Catering_Eventos_Menus_Costa_Caribe_Colombia.htm Federico Ucros Asamblea Atlantico 2019 Federico Ucros Asamblea Atlantico 2019 ALGORISMOS
Buscadorentuweb: [symple_button url="http://j.gs/9s7J" color="orange" button_target="_blank" btnrel="nofollow"]Probar ahora[/symple_button] ALGORISMOS
Buscadorentuweb: [symple_button url="http://j.gs/9s7J" color="orange" button_ta
Alquiler Renta Coche Caballos Carruajes Caballos Cartagena Brougham Cartagena Bodas Matrimonios Tour Turismo Paseo Recorrido Wedding Planer Cartagena Colombia
rget="_blank" btnrel="nofollow"]Probar ahora[/symple_button]
javascript:alert('Cantidad de elementos del DOM: '+document.getElementsByTagName('*').length) RewriteCond %{HTTP_REFERER} !^$ RewriteCond %{HTTP_REFERER} !^http(s)?://(www.daviducros.com.)? [NC] RewriteCond %{HTTP_REFERER} !^http(s)?://( www.daviducros.com \.)?Google.com [NC] RewriteCond %{HTTP_REFERER} !^http(s)?://(www\.)?feeds2.feedburner.com/tudominio [NC] RewriteRule \.(jpg|jpeg|png|gif)$ - [NC,F,L]

$(document).ready(function() { $(�img�).unveil(); });

javascript:alert('Cantidad de elementos del DOM: '+document.getElementsByTagName('*').length) ExpiresDefault "base[plus num tipo] [num tipo] ..." ExpiresByType type/encoding "base[plus num tipo] [num tipo] ..." RewriteCond %{HTTP_REFERER} !^$ RewriteCond %{HTTP_REFERER} !^http(s)?://(www.daviducros.com.)? [NC] RewriteCond %{HTTP_REFERER} !^http(s)?://( www.daviducros.com \.)?Google.com [NC] RewriteCond %{HTTP_REFERER} !^http(s)?://(www\.)?feeds2.feedburner.com/tudominio [NC] RewriteRule \.(jpg|jpeg|png|gif)$ - [NC,F,L] RewriteCond %{HTTP_REFERER} !^$ RewriteCond %{HTTP_REFERER} !^http(s)?://(www.daviducros.com.)? [NC] RewriteCond %{HTTP_REFERER} !^http(s)?://( www.daviducros.com \.)?Google.com [NC] RewriteCond %{HTTP_REFERER} !^http(s)?://(www\.)?feeds2.feedburner.com/tudominio [NC] RewriteRule \.(jpg|jpeg|png|gif)$ - [NC,F,L] $(document).ready(function() { $("img").unveil(); }); Facebook Fiesta Fin de A�o Cartagena 2019 - 2020 http://daviducros.com/Carruaje_Cartagena_Coche_Caballos_Cartagena_Renta_Alquiler_Reserva_Tour_Boda_Matrimonio_Wedding_planner_Cartagena_Colombia.htm Federico Ucros Asamblea Atlantico 2019 Federico Ucros Asamblea Atlantico 2019 ALGORISMOS
Buscadorentuweb: [symple_button url="http://j.gs/9s7J" color="orange" button_target="_blank" btnrel="nofollow"]Probar ahora[/symple_button] ALGORISMOS
Buscadorentuweb: [symple_button url="http://j.gs/9s7J" color="orange" button_target="_blank" btnrel="nofollow"]Probar ahora[/symple_button]